Caltex prepares for a low-octane world
Posted by Hugh Frame on
Caltex prepares for a low-octane world- Buy a Solar carport
Caltex prepares for a low-octane world investigating other forms of energy and technology including electric car charging stations as it faces the prospect of a long-term decline in demand for petrol                                                                           .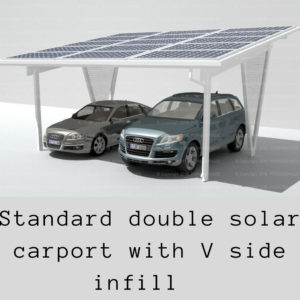 Even oil companies are going electric- buy a solar carport now[/caption]
"We will look to transform to other forms of energy and other forms of business," Caltex chairman Steven Gregg told the company's annual general meeting on Thursday. "There is no question electric vehicles are coming, the only question is of how long they will take."
Caltex said there could be "no doubt" demand for petrol would fall over the long term due to increasing fuel efficiency and, eventually, the advent of mass-market electric and self-driving cars. It last year visited electric car and charging station manufacturers in America's Silicon Valley and is in talks about the possibility of putting charging stations in service stations.
It's not a quick fix
"It's not about a quick fix, its front and centre of mind for the board," Mr Gregg said.
However, no firm date was given for a tangible shift in the company's strategy and infrastructure
Morgan Stanley analysts believe electric vehicles "have the potential to completely disrupt Caltex's business over the longer term", however, they expect few changes in the short term.
"The pace of rollout remains uncertain, it's no surprise to see no obvious changes to Caltex's business model at this point in time," Morgan Stanley analysts said.
Federal Minister for the Environment and Energy Josh Frydenberg said there were 2 million electric vehicles on the road worldwide, "a 10-fold increase over the last five years". The industry was gaining momentum globally, "which will inevitably be replicated in Australia", he said.
A shift away from selling just petrol is part of Caltex's wider convenience strategy, which has included broadening its retail reach with its Foodary stores and Nashi sandwich and coffee houses.
It comes as the government has warned that conflict in the Middle East or South China Sea could disrupt Australia's fuel supply and threaten record-low domestic emergency stocks, saying there was just 49.6 days of net fuel supply coverage across the country.
Mr Gregg rejected the government's claims, saying: "We're not running out of fuel. We've got a more flexible supply arrangement than we have had for a number of years, it's quite secure, rest assured the fuel supply is fine."
---
Share this post
---
---
---
0 comment